Slovakia globally presented its potential in the field of space technologies in Dubai. SARIO agency together with Slovak businesses and academia represented the Slovak space sector at two major events of this year.
Within the project of the Slovak Space Office, the Slovak Investment and Trade Development Agency (SARIO) prepared plentiful international program during the EXPO Space Week, showcasing the potential of our country in this dynamically growing sector.
During five days, a business conference co-organized with the UAE Space Agency, 4 meetings of business delegations (UAE, India, Slovenia and Latvia), a V4 conference on regional cooperation and a discussion event within the main EXPO "Best Practices" took place inside and outside the Slovak pavilion, hosting representatives of space offices from almost a dozens of countries hosted by the Slovak Space Office. In total, these events were attended by more than 150 foreign representatives active in the sector, including companies, associations, and space agencies. The EXPO space week was attended by a biggest-ever Slovak mission focused on space sector led by Ministry of Education, Science, Research and Sport of the Slovak Republic.
The subsequent week was dedicated to International Astronautical Congress – a key global space event which was organised aready for 72nd time this year. The Industry branch of Slovak Space Office (SARIO) was present with a first-ever Slovak booth, delivered three speeches and presentations and became a member of International Astronautical Federation – the key global space association with 428 members in 73 countries, including all major space agencies, companies, research institutions, universities, and associations.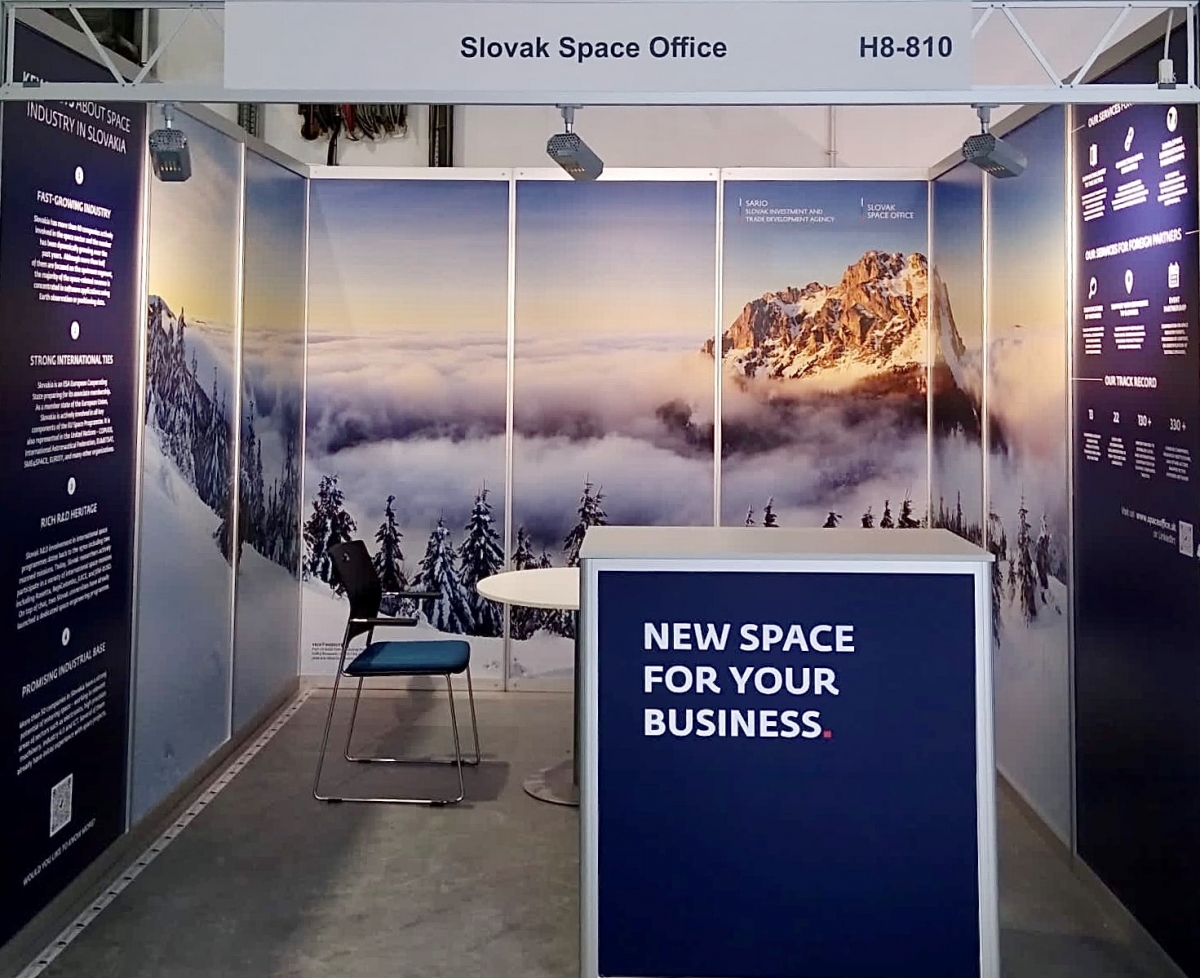 This will open up new possibilities for Slovakia to interact with international partners in the space field and will help our companies and researchers to further develop their activities on a global scale. SARIO representatives also held dozens of work meetings with foreign partners including companies ang space agencies.
During one of these meetings, SARIO has joined the Space Climate Observatory (SCO) initiative of the French National Centre for Space Studies (CNES) to support the involvement of Slovak businesses and researchers in the projects under the SCO framework bridging space with topics of sustainability and climate.